...I won a giveaway on
Jessica Cassidy's
blog for a free copy of
Broken Build
by one of my favorite author's
Rachelle Ayala
. This is technically the first book in her Chance for Love series so I read them a bit out of order since I'd started with
Hidden Under Her Heart
followed by
Knowing Vera
. Rachelle assured me that it was okay to read them out of order and she was right. I think this one may have been my favorite of all three.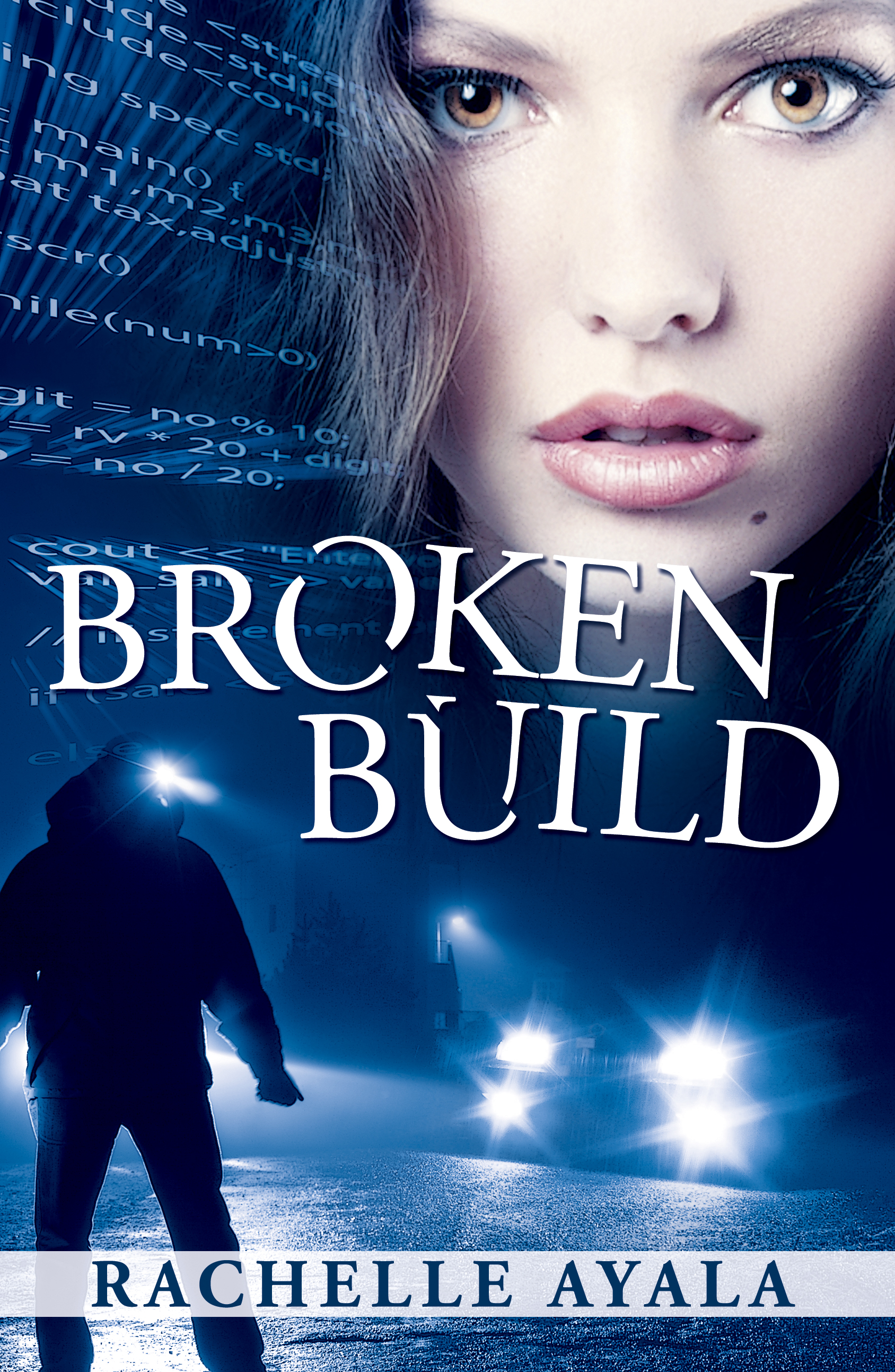 Description
When a woman wrongs a man… can a man forgive and love?
Jen Jones hides a horrible secret behind her new degree, toned body, and exciting job at Silicon Valley's hottest startup—until a man linked to her past is killed by a hit-and-run.
CEO and founder Dave Jewell is about to land a huge deal. He doesn't need blood on his car, threatening phone calls, and Jen wrapped in broken code and blackmail.
A gang of thugs hunts Jen, and she takes refuge in Dave's protective arms. Together, they must thwart a killer and rescue an innocent victim from their past. Love blossoms, but a damaging revelation points straight at Jen, threatening to tear them apart forever.
Review
After reading three of Rachelle's books, I see the recurring theme of man and woman love each other but cannot fully trust one another which makes for exciting, edge of your seat reading. As stated in my
Knowing Vera review
, I love that the main characters of all three of her books in the Chance for Love series are intertwined. This story had so many twists and turns that it was hard to keep up and Rachelle did a great job of making you suspect EVERYONE as the bad guy. I was rooting for Jen the whole time and was relieved to find out she wasn't guilty of half the things she was accused of.
Having finished reading the entire Chance for Love series, I have one thing to say. I'm glad I'm not friends in real life with Jen, Vera and Maryanne! They are brave women that always encounter adventure that I'd be too scared to handle. Great writing, Rachelle!